TRAIL Fusion Protein: Novel Gene Therapy for Oncology
A novel genetic construct encoding a CD40LTRAIL fusion protein which kills cancer cells selectively and with high potency.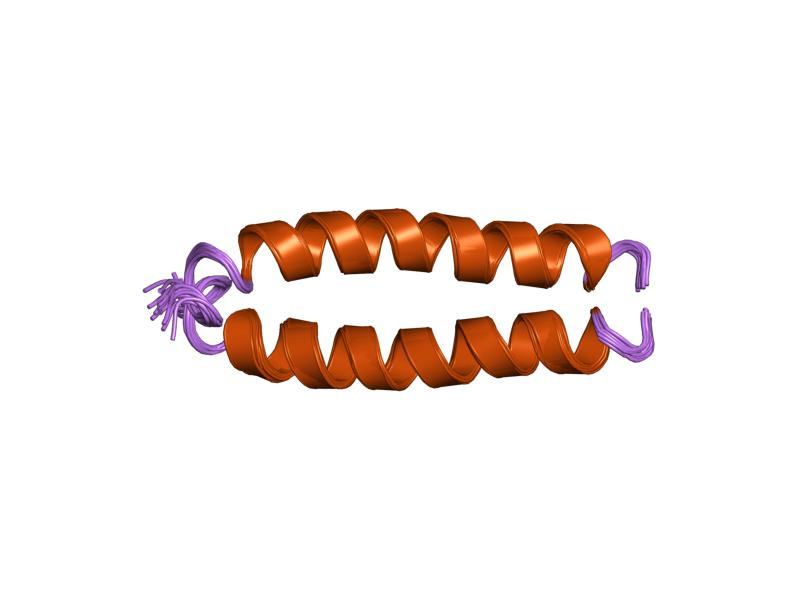 Background
TNF-related apoptosis-inducing ligand (TRAIL), is a protein functioning as a ligand that induces the process of cell death (apoptosis). TRAIL is a cytokine that is produced and secreted by most normal tissue cells. It causes apoptosis primarily in tumour cells, by binding to certain death receptors (DR4- TRAIL-RI and DR5- TRAIL-RII). The process of apoptosis is caspase-8-dependent. Caspase-8 activates downstream effector caspases including procaspase-3, -6, and -7, leading to activation of specific kinases.
TRAIL and its receptors have been used as the targets of several anti-cancer therapeutics since the mid-1990s, such as Mapatumumab. However, these have not shown significant survival benefit. In clinical trials only a small proportion of cancer patients have responded to various drugs that target TRAIL death receptors. Many cancer cell lines develop resistance to TRAIL and this limits the efficacy of TRAIL-based therapies.
The present invention addresses this issue.
Technology Overview
University of Liverpool researchers are developing a novel gene therapy, which kills cancer cells selectively and with high potency . The invention consists of a novel genetic construct encoding a CD40LTRAIL fusion protein.
The TRAIL death receptor pathway is a well validated target for cancer therapeutics, with multiple agonistic antibodies entering clinical trials in the last 10 years. However many of these mAbs failed in the clinic due to poor efficacy. This novel fusion protein overcomes these issues by generating a more potent apoptotic signal.
The improvements employ the use of membrane-anchoring moieties to amplify the effectiveness of this modality of TRAIL-based therapeutic inventions. Significantly improved cancer cell-killing activity has been observed compared to the natural derivatives or soluble equivalents.
Features:
CD40LTRAIL fusion protein induces cell death in DR4- and DR5- positive carcinomas ()
CD40LTRAIL fusion protein induces more potent growth inhibitory effects compared to wild type TRAIL or treatment with soluble TRAIL ligand in a range of cancer cell lines (pancreatic, cervical and bladder).
CD40LTRAIL fusion protein induces caspase 3/7 activation suggesting specific activation of the death receptor pathway.
Stage of Development
Early stage project:
Preliminary in vitro results suggest great potential for this approach in overcoming efficacy issues with TRAIL mAbs
Ongoing studies to trial different delivery vehicles for gene construct
Benefits
TRAIL is a member of TNF superfamily that upon binding to its receptors induces cell death with high specificity for carcinoma cells
Novel construct tethers the death receptor ligand TRAIL to the cell membrane
Membrane anchorage increases the cytotoxicity of TRAIL in a range of TRAIL receptor-positive carcinomas
Applications
Significant market opportunity:
Widespread TRAIL expression in cancer tissue suggests this therapy has the potential to treat various forms of cancer.
Potential to combine with other chemotherapies and targeted therapies in difficult-to-treat cancers.
Opportunity
Seeking partners to advance project through preclinical and clinical development. The technology is most applicable to those companies developing viral delivery vector based oncology products.
Patents
Patent protected technology (Intl. Patent No. PCT/GB2015/051145)