A New Chemical Cross-Linker for the Treatment of Keratoconus
Use of a chemical cross-linker that increases the stiffness of the cornea while causing less cell damage.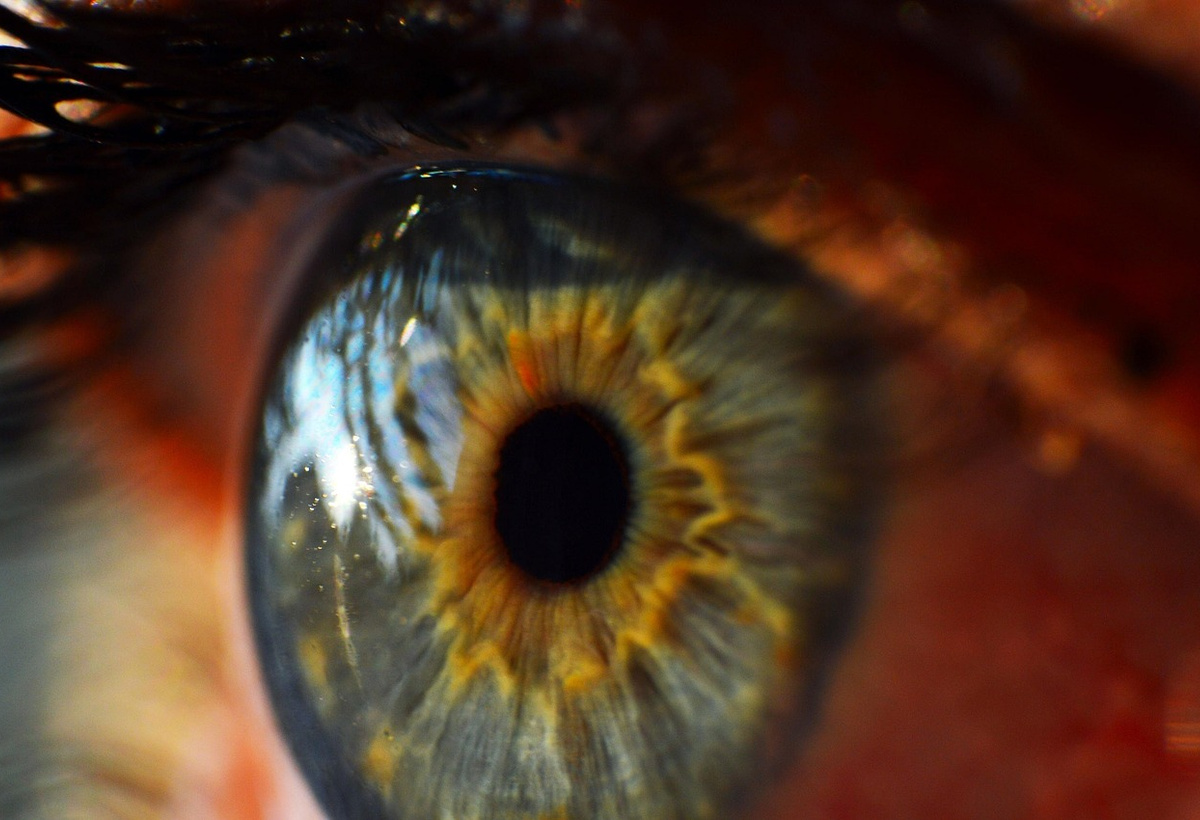 Background
Keratoconus is an eye disease which causes distorted vision through malformation of the cornea. The condition affects 1 in 2000 people in the UK, predominantly in those of working age. Current vision treatments involves rigid contact lenses and scleral gas‑permeable lenses, however this is not curative.
When contact lenses and scleral lenses are no longer tolerated treatment involves either corneal collagen cross-linking with riboflavin/UVA or a corneal transplant. Among a number of drawbacks, this cross-linking with riboflavin/UVA can be painful for the patient as it requires the removal of the corneal epithelium and thus increases the risk of infection and the UVA is toxic and can result in damage to the corneal cells. There is therefore a need to develop alternative treatments for this disease, which are less invasive, with the potential to be performed outside of a hospital setting. 
Technology Overview
A team at the University of Liverpool have developed an improved treatment for Keratoconus through the use of a chemical cross-linker that increases the stiffness of the cornea while causing less damage to cells.
The team are developing a chemical transepithelial treatment which does not need activation using UVA, nor does it require the removal of the corneal epithelium. The new cross‑linker treatment
Penetrates into the stroma.
Creates chemical bonds to increase the stiffness of the cornea.
Is less cytotoxic than conventional treatment.
Stage of Development:
The researchers have carried out
a range of ex‑vivo studies (mechanical, chemical, histology, cellular) with human and porcine corneas.
Preliminary rabbit in vivo studies
Benefits
The key benefits of this new chemical cross‑linking treatment are;
Does not require removal of patients' corneal epithelium
Does not require activation by UVA
Can be formulated as a simple eye drop
Cross‑linking and stiffening have been demonstrated in just 15min
Potential to be administered by a 'practice nurse in a GP surgery/ophthalmologist as outpatient treatment
Opportunity
The researchers are currently undertaking POC in vivo studies in rabbits and are currently looking for a partner who can support an application to MRC DPFS for full pre-clinical and Phase I studies, with a view to ultimately licensing the technology.
Patents
A patent application has been submitted covering this new chemical cross-linker, WO 2017/077300
IP Status
Patent application submitted
Seeking
Development partner
Licensing
Commercial partner